Jurassic World: Dominion Dominates Fandom Wikis - The Loop
Play Sound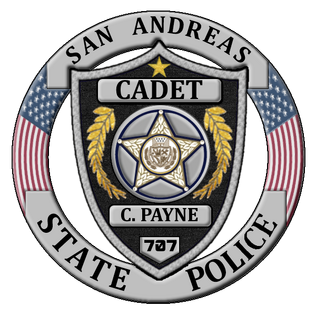 Biography
[
]
Clinton Payne is a cadet with the San Andreas State Police.
Clinton was born on the Industrial-East Side of Los Santos, in El Burro Heights.
He grew up on Sustancia Road, in a considerably ran-down house. His parents struggling to make ends meet living paycheck to paycheck, causing them to work overtime at the neighboring industrial facilities in Cypress Flats. Living near the ghetto would become problematic for his family as his parents would find themselves becoming victims to the various robberies that would occur in the surrounding area, leaving them in financial perplexity.
Eventually this burden would prove itself to be too hazardous, endangering the safety of their own child, as Clint became the victim of a house-robbery at the age of 11 while his parents were at work.
Shortly after this incident occurred- Clinton's parents would have him live with his grandparent's in Mirror Park throughout his remaining time in school.
Although he would be able to avoid the conflict of the on-going criminal activities back home, he would find himself struggling to focus in school as he was constantly distraught for the well-being of his parents. The lingering anxiety of their everlasting financial-crisis would, unbeknownst himself, motivate Clint to succeed over a prolonged period of uncertainty & doubt.
Clint exhausted his mental health during his time in academia, yet his determination remained untethered.
A New Beginning...
[
]
By the time Clint graduated, he was very determined to pursue a career that would ultimately support his goal to assure his parents safety & well-being. Clinton Payne was officially hired by the San Andreas Department of Public Safety on Jan 23, 2020.
Clint has seen the authentic grime & crime of Los Santos- first hand, since a young age- and very well understands how fortunate he was to be able to get away from it and it's influences.
In light of his employment with the San Andreas State Police, Clinton Payne strives to deter the potential of anyone becoming a victim to traumatizing events- similar to those he had experienced growing up.