Introduction
Emma Amato is the daughter of a Liberty City Mafia don. Emma was forced to move out of Liberty City by her father, she was led to believe that it was in an effort to hone her criminal crafts. 
However, unknown to Emma, her father's real reason for forcing her out of Liberty was to get her out of his way and to hopefully have her continue the family business elsewhere.
Biography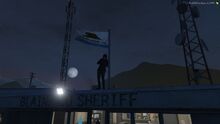 Emmet Betrayal
On the 31st of August 2019, Emma had a meeting with Charli Hudson & Chloe Grenwrick where Charli managed to convince both Emma & Chloe to betray Emmet after he had just given them everything he had which included 3 Declasse Gang Burrito vans filled with bottles. it took some convincing but Emma & Chloe eventually agreed it's their best bet of survival from Leo Ballard and Chaos Crew. Charli called Socks in an attempt to smooth things over for Emma and Chloe so they can go about the city doing their own business.
Relationships