We're Getting Mutants in the MCU - The Loop
Play Sound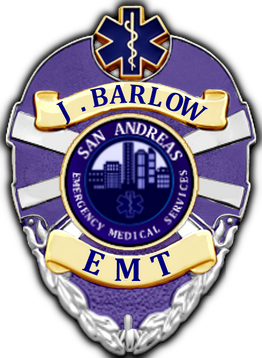 Introduction
[
]
Jane Barlow is a mellow, kind-hearted individual. She enjoys tea, coffee and photography. She is an EMT I for SAEMS in Los Santos.
Biography
[
]
Jane grew up in a fairly nice home in Las Vegas, Nevada with her mother, father and younger brother, Chase. Jane has an older sister named Bonnie but she and Chase were often isolated away from Bonnie because she was told that Bonnie had "issues". Bonnie was perceived as the weird kid in the family and didn't really talk to the rest of them. When Jane was 10, Bonnie ended up running away from home. It was also around this time where Lorenzo and Katherine ended up getting a divorce and Katherine took Chase and Jane and moved to New York.
Jane, Chase and their mother lived a decent life. They had a small apartment that they all shared in New York. Her mother overcame her drug addiction but often would relapse but Jane would try to help her through it. Katherine picked up a job at a local diner nearby while Jane and Chase focused on school. Jane ended up picking up a part time job at a nearby coffee place to help her mother pay the bills.
Jane began to take on a motherly role when her mother began to relapse again and spiraled into a bad path. Katherine Barlow ended up overdosing on cocaine on October 30th, 2015 (around the same time Bonnie was admitted into Carcer City's Mental Hospital and went on her first killing spree). Jane was 16 years old at the time and her brother Chase was 15. The two moved into a close family friend's home next to their apartment until they were both old enough to move out. Jane and Chase both focused on their schooling and took on part time jobs to help pay for the rent and utilities. After the two had both graduated high school, Chase began to fall down a dark path but Jane often helped him out of it. Chase would get into trouble with the wrong crowds but Jane would always be there to give him a ride or pick him up.
Due to her mother's issue with drug addiction, Bonnie's issues and other things, Jane grew up with the aspiration and goal to save other people. She began to study and read into psychology and dove into the medical field. Jane aspires to be a paramedic and has recently applied to join the SAEMS. Jane moved into Los Santos at the beginning of 2020. Chase followed her to Los Santos but don't talk all too often.