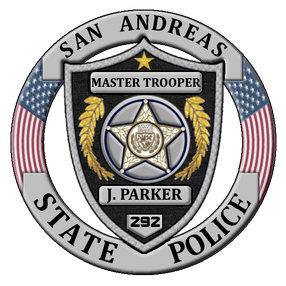 Introduction
[
]
Jay Parker was a Master Trooper of the San Andreas State Police and used to be a registered therapist of the state, working part-time for Parsons Rehabilitation Center.
Biography
[
]
From Vancouver BC, Jay came to Los Santos after being disillusioned with his career path, and his relationship with his father.
Career
[
]
As of July 1st, the San Andreas State Police has split into three separate departments, causing all former troopers to be reassigned to different departments.