"Protect and Soiv"
―SecuroServ slogan
Introduction
Edit
SecuroServ is a private security organization that offers a wide range of services, including bodyguard services, transportation services, private security services and investigation services. The incumbent Chief is Freddy Price. Business is boomin'.
According to chief Freddy Price, SecuroServ has been a family owned and operated business for "thousands of years". The company historically has had severe issues with employee turnover, and the list of former employees is almost too long to list. Employees Jack Deakins and Jeffrey Connors both left the company to pursue other opportunities in Hawaii but re-joined the company after a few months of absence. Frank Murdock later joined the company as a full member, after negotiating for the more senior rank of "Special Agent".
SecuroServ is well known for being an incompetently run company and are infamous for mishandling simple assignments. Many employees past and present have been considered former career criminals, with hundreds if not thousands of months of jail time spent between them. Many members of law enforcement consider SecuroServ to be a vigilante organization, gang, or cult.
As of October 12th SecuroServ was officially shut down as a business.
Structure
Edit
Special Agent
Senior Agent
Management
Edit
Secretary
Assistant to the Chief
Information
Edit
Headquarters were originally located in the Los Santos County Coroner Office, but a new "state of the art" base of operations was purchased by Freddy Price, along with a new fleet of SecuroServ branded company vehicles. Although this new HQ was later revealed to be a small, dusty, unfurnished warehouse. The HQ is located between 'Vinewood Boulevard' and 'Clinton Avenue' within the Vinewood area: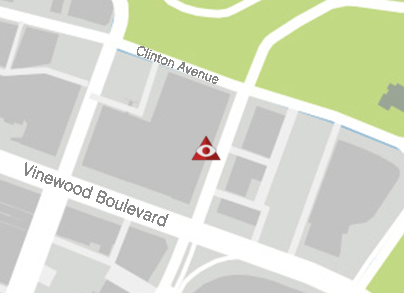 The business currently has two variants of SecuroServ livery branded vehicles:
Community content is available under
CC-BY-SA
unless otherwise noted.