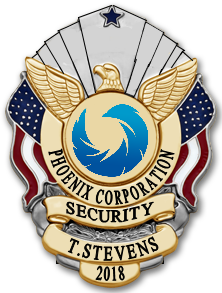 Introduction
[
]
Tyler Stevens was a young runaway who arrived to Los Santos with his older brother and best friend Levi Adams. He had A.D.D. and was known to talk very fast and ramble on. Tyler tended to act like an innocent kid, however, his actions could be taken as serious or not.
Biography
[
]
Kidnapping and Death
[
]
On June 16th 2019, while heading home from the beach Tyler was jumped by a bunch of men in black and beaten within an inch of his life. The following day, Tyler received a call informing him of his brother's death. Later that night, Tyler was found with a single gunshot wound to the head, in the same style that Levi was found. The brand on his left wrist with the marks under it have a fresh brand. Tyler still had the fresh cuts, bruises and taped up ribs from the previous days kidnapping.
As he left Eva Barton at the Yellow Jack Inn for the job to drop off cash behind the airfield, he noticed the same black van and he took off running as much as he could...as quickly as he could. The people surrounded him stripped him of his gun, knife and phone. Two of them held Tyler with his left arm out, a large man came from the back of the van with a branding tool, one Tyler has seen before. Tyler's eyes widened and the man gave him the third and final marking. Tyler looked up and swore at them in Italian. The man raised the gun and the shot echoed off the hills. Tyler was dead.
Facts
[
]
Tyler Stevens was named due to his mother's love of Steven Tyler.
Along with his brother Levi the two have been together in around 14-15 Foster Homes.