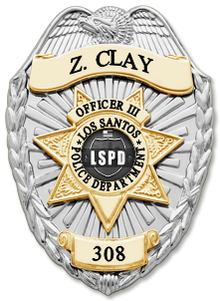 Introduction
[
]
Zackery Clay is a former officer of the Los Santos Police Department.
Biography
[
]
Career
[
]
Clay was promoted to Trooper as of December 29, 2018.
As of July 1st, the San Andreas State Police has split into three separate departments, causing all former troopers to be reassigned to different departments.